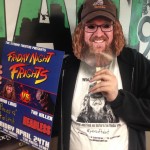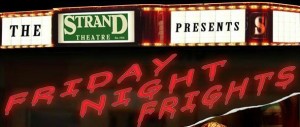 Branden Yates, program manager of the Strand Theatre's Friday Night Fright Series stopped by GIANT 96's "A Trip With Penny Lane"  to share with listeners tonights feature movies.
Yates feels this is one of the best  double features he has concocted in the  two years of being Program Manager for Friday Night Frights.  According to Yates These two films represent the future of horror and are exactly what you need to see to restore your faith in the horror genre. This is what The Strand Theatre's Friday Night Fright Series looks forward to most in their  film series.
Click of the link below to listen to Branden Yates on GIANT 96's "A Trip With Penny Lane" – GET ALL the details on Friday Night Frights at The Strand Theatre!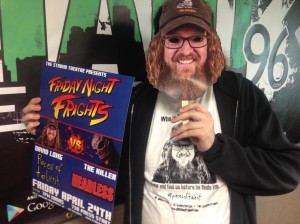 Starring: Kristi Ray, David Long, Nate Panning, Barbara Weetman, Jon Stafford, Taylor Kowalski
 Directed By: Joe Stauffer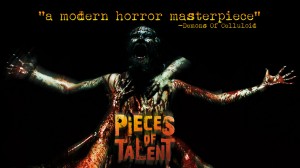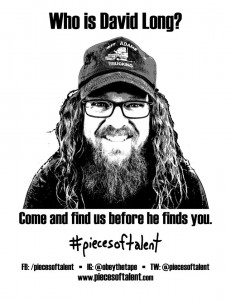 Who is David Long?  You'll find out if you experience "Pieces of Talent".  David has something beautiful he wants you to see and something special for you to feel- TONIGHT at The Stand Theatre!
Below Headless Movie Trailer

Starring: Shane Beasley, Kelsey Carlisle, Ellie Church, Dave Parker, Kaden Miller, Jennifer Lee, Haley Madison, Brian Williams, Matt Keeley, Emily McGee, Jessica Schroeder, Olivia Arnold
The body count climbs as a skull-masked killer battles his inner demons in this "lost" slasher film from 1978.

Shot entirely in Indiana.
Headless is a spin-off of the 2012 Bloomington production Found. The film's title refers to a troubled teenager's discovery of a "lost slasher flick from 1978." Viewing the "lost" movie inspires him to go on a killing spree.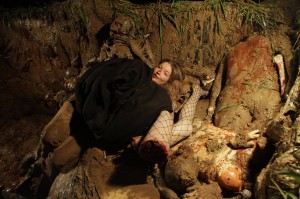 Pictured Above: Behind-the-Scenes: Jennifer Lee tries to stay warm in 'the body pit' during Headless' October shoot in Spencer, Indiana.

This short film combines body horror and psychological terror, delivering a dark, disturbing tale of addiction, abuse, and codependency.

 Meet the cast and crew of Painkiller: