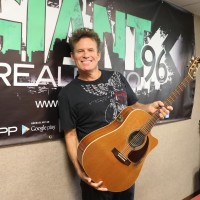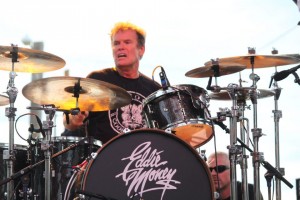 It was an exciting moment to listen to Glenn Symmonds perform LIVE on air on "A Trip With Penny Lane".  I really enjoy listening to his original music.
Glenn Symmonds has been the drummer for Eddie Money since 1974 and toured with artists such as Etta James, Automatic Man, Coke Escovedo,  Dave Mason, Juice Newton, Duncan Sheik and The Untouchables… just to name a few.
He refers to the Eddie Money Band as his "day job" with over 100 tour dates a year, however his passion remains playing his guitar and singing his songs.
Glenn is a natural storyteller and entertainer. He often opens the show while on tour with Eddie Money and has branched out with two solo CDs: 2011's "Southern Poets, Trains and Troubadours" and his newest release "Early California".
Click on the link below to listen to Glenn Symmonds taking "A Trip With Penny Lane" on GIANT 96 REAL RADIO.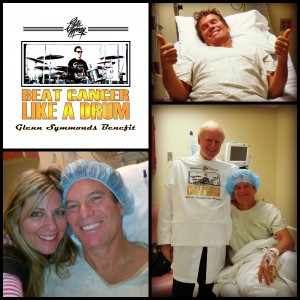 Glenn Symmonds is a cancer survivor! He is currently in remission from bladder cancer. Glenn was diagnosed in 2013, had two surgeries and six rounds of chemo. He continues to be assessed by his oncologist every three months, and is undergoing the recommended thirty-six month BCG treatment schedule to keep this cancer in remission. Glenn went after cancer the way he plays music… he learned everything he could, from the best people he had access to, and combined all the different theories & practices into something beautiful. He was influenced by both the medical community and the holistic community.
He followed doctors' orders and wellness advisors. Glenn is a firm believer in the power of diet & herbs, and wholeheartedly believes in the methods utilized at the Gerson Institute. He juices daily and supplements with hemp oil. Because he is so grateful for the care & information he was given, he is a man who continues to pay it forward by connecting with other cancer patients through his tour schedule. You can find Glenn at the merch table every night, talking with fans & friends who have been touched by cancer in some way… sharing his experience, providing information about what he believes keeps him healthy, and offering his love & support.
"Being diagnosed with cancer makes everything else stop. By it's very nature, cancer forces you to stand up and notice it. In the blink of an eye you have to fight and be vulnerable at the same time. You have to decide who & what really matters. You have to trust strangers with your life & your dignity. Cancer puts you in uncomfortable situations & humiliating circumstances. Cancer demands that you watch the clock and make each moment count. But being told you have cancer, also opens your eyes to things you have never experienced before. Love & compassion come flooding in, kindness & generosity flutter down around you. Cancer brought me to an understanding of the vital necessities we need, as human beings, in order to survive in this world. We need to love & be loved. We need to care for & be kind to ourselves and anyone else who crosses our path. We need to reach out, even when it's uncomfortable, and share our story."
-Glenn Symmonds

August 10th, 2015 Glenn Symmond's will release his album, "Beautiful Detours". I appreciate Symmond's stories in his songs and have this date marked on my calendar!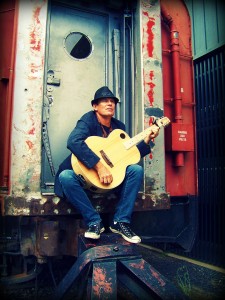 Get ALL the details online at www.glennsymmonds.com CLICK HERE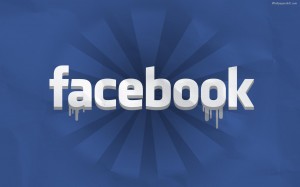 Follow Glenn Symmonds on FACEBOOK CLICK HERE