Samoas as Caramel deLites, Tagalongs as Peanut Butter Patties, and Savannah Smiles as Lemonades?
Do they not know that Girl Scout cookies are not a thing to mess with?
Apparently, depending on where you live, the Girl Scout cookies that are made available to you could be different than that of a neighboring county or city.
Girl Scouts of America trust in two different bakeries to produce their delicious, well known cookies. These two bakeries are ABC Bakers and Little Brownie Bakers, and where you live dictates what bakery made your cookies.
The Los Angeles Times broke down the country and color-coded it with what area is designated to what bakery. Living in Central Indiana, we receive the cookies made from Little Brownie Bakers, while our friends in the Evansville or Fort Wayne regions get cookies from ABC Bakers. You wouldn't think there would be much of a difference, but the LA Times broke down the difference between each cookie from each bakery.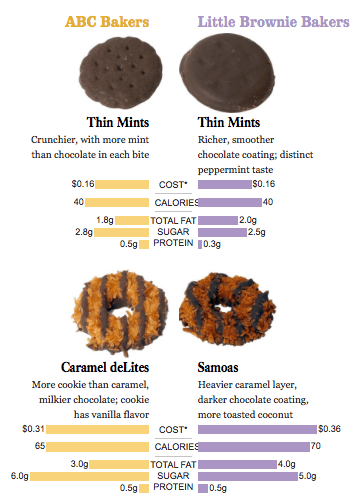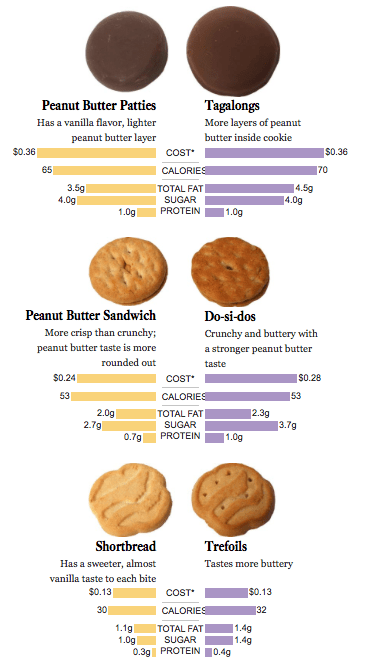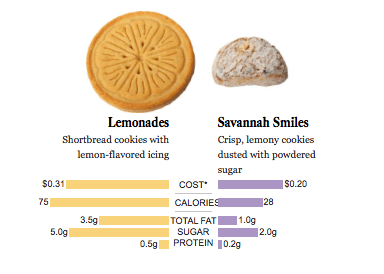 (The column on the RIGHT are the cookies you'll be able to receive from your local Girl Scouts here in Central Indiana.)
Depending on your cookie of preference, there could be a vast difference. Are you more of a Savannah Smiles fan? The cost is not only cheaper per cookie, but also much lower in calories and fat in our area. They are practically two completely different cookies.
I am a HUGE Samoas fan. I am now concerned of ever having to relocate to an area where I will be forced to switch from Samoas to Caramel deLites (**shutters**).
Don't forget to support your local Girl Scouts. If you don't like cookies or can't have cookies, you could always donate, or ya know, send some Samoas my way. My birthday is in April 😉