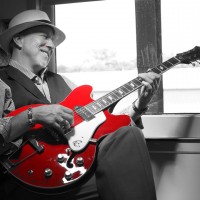 Soul, energy, passion all describe the feelings that listeners feel when listening and watching Nashville, Tennessee's Stacy Mitchhart perform on stage!
"I've played everything from 50,000 seat, sold-out arenas to 5,000-to-15,000 attendance blues festivals to 1,500-seat theaters to 250-seat clubs to a 40-seat grocery store to backyard barbecues and weddings to corporate parties,"  "The bottom line is that every gig is important to the people that booked you and the audience always deserves your best. "The truth is, I'm more comfortable onstage entertaining than I am in my own living room. I've spent my whole life there"-  Stacy Mitchhart
Pretty excited that Mitchhart will be making a rare performance this Friday, March 11th at The Warehouse in Carmel Indiana!
Click on the link below to listen to Stacy Mitchhart on "A Trip With Penny Lane" as he gives us the scoop on country hill blues, his new album "Live My Life" and his upcoming show at The Warehouse !

Mitchhart's 12th album, "Live My Life" captures the thrill of his live shows with original songs, a surprising Beatles Cover, Cigar Box Guitars and his stage- Honed Band!

 "I  feel like the stripped down approach of this new album lets other people get inside my music almost as deep as I do every night when I'm on stage." said Mitchhart on  www.stacymitchhart.com.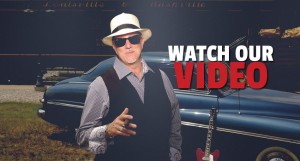 The energy that The Stacy Mitchhart Band emits is contagious and their sense of humor is portrayed in  Mitchhart's music video "Live My Life".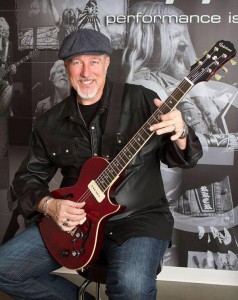 FOLLOW STACY MITCHHART – CLICK HERE!!!
I always enjoy going back to my hometown of Carmel, Indiana  and seeing the growth and changes!  Pretty excited to check out The Warehouse and STACY MITCHHART- this is a rare treat!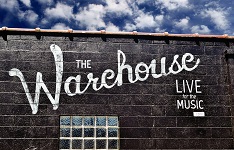 OUR PHILOSOPHY
We don't just love music. We love the magic of live performance… those chills you get, the energy between artist and audience, and the experience of sharing your favorite song with your family & friends. We're more than just another venue. We're a true listening room, where performers are the main attraction. No background chatter at the bar, no clinking glasses or waiters to interrupt — just you and your favorite performer, immersed in the music and the moment.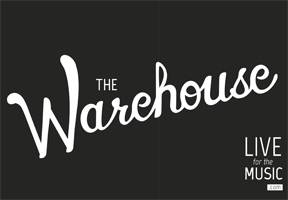 The Warehouse
254 1st Avenue S.W.
Carmel, IN 46032
P:(317) 661-1760 F:(866) 804-8535
Send E-Mail | Visit Website
Check out The Warhouse – CLICK HERE