Does anyone subscribe to the makeup subscription service, ipsy? If you're interested in learning more about makeup, but don't really want to fork over all the cash, this is perfect for you!
As some may know, I recently kicked my smoking habit back in August. If you're a smoker, you know how expensive it can get. We realized I was spending near $80 a month on that nasty habit. After I quit, I decided I wanted to reward myself with something I could use that saved money towards. I found ipsy and decided to give it a go. For $10/month, there isn't really much that can go wrong. I can cancel it at any time, and I am not tied down to anything. I received my third bag this month (I started in January), and I decided it was time to rave about it.
Every month, the company keeps me in the loop, usually exposing what I'm receiving in this month's Glam Bag, and an email that tells me it is on its way with a nifty tracking code. There is nothing I love more than seeing the hot pink bubble wrap package in our mailbox.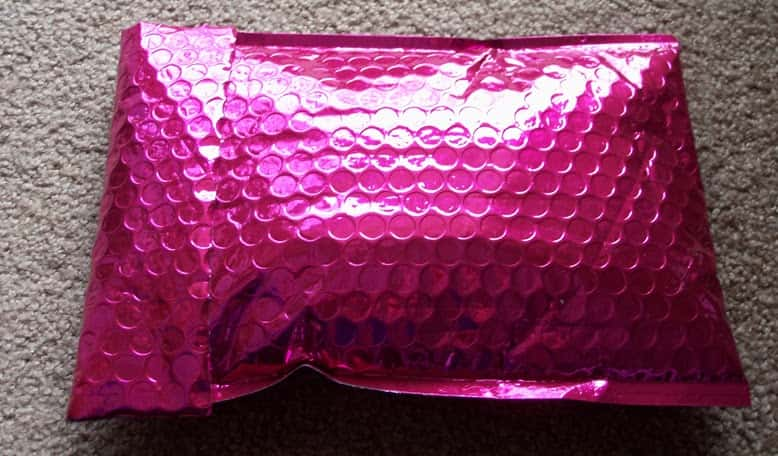 Each month, you get a new Glam Bag, which is a small cosmetic bag filled with samples tailored to you. Prior to subscribing, you take a survey so they can send you products that best meet your needs, body, and style. For example, I have blue eyes, so they send me eyeshadow shades that best compliment my eye color. I also have problem skin, so I get products aimed at those as well.
Some of the products are sample size, while some are full size. Eyeshadows, mascara, eyeliner, eyebrow pencils, and bronzer have been full size, while creams and liquids come mostly in a sample size.
I have always been makeup challenged. I can't even put on eyeliner, ok? In the last few months, I've taken on more of an interest in makeup and have started watching more tutorials. I have always had problem skin and have felt like using makeup over it only makes it more noticeable and makes my skin condition worse. Little did I know, I simply wasn't using the right makeup or the right cleansers.
Makeup is not a cheap hobby, and I would not really call it a hobby for myself. I wear my makeup and enjoy doing it occasionally. There is no way I could afford to walk into Sephora whenever I wanted and drop over $100 on some makeup. I enjoy other things way too much. Maybe that is why I enjoy ipsy so much. I'm given designer makeup for $10 a month. No overwhelming feeling from being bombarded by Sephora. I can try all of the things in the comfort of my own home for $10 a month.
If you don't already have ipsy, I highly suggest looking into it and seeing if it may be something for you. Like I mentioned, you can cancel your subscription at anytime with no questions asked or any penalties. If you ever want to resubscribe, you can pick up where you left off. For someone who has been makeup challenged, it has been a wonderful thing for me.
(Disclaimer: ipsy DID NOT pay me for this review of their service)