When it comes to dairy products, I have a problem. I have an addiction to this thing called cheese. I recently read an article where cheese contains something that makes it addictive. Glad I am not the only one who suffers from cheese addiction. Grilled cheese, queso, cheese cubes, macaroni and cheese, string cheese, seriously any kind of cheese makes this girl's heart swoon. If Tyson proposed to me using an extra large cheese pizza with extra cheese, I wouldn't even be mad. That simply shows he knows me well. (But don't tell him I said that.)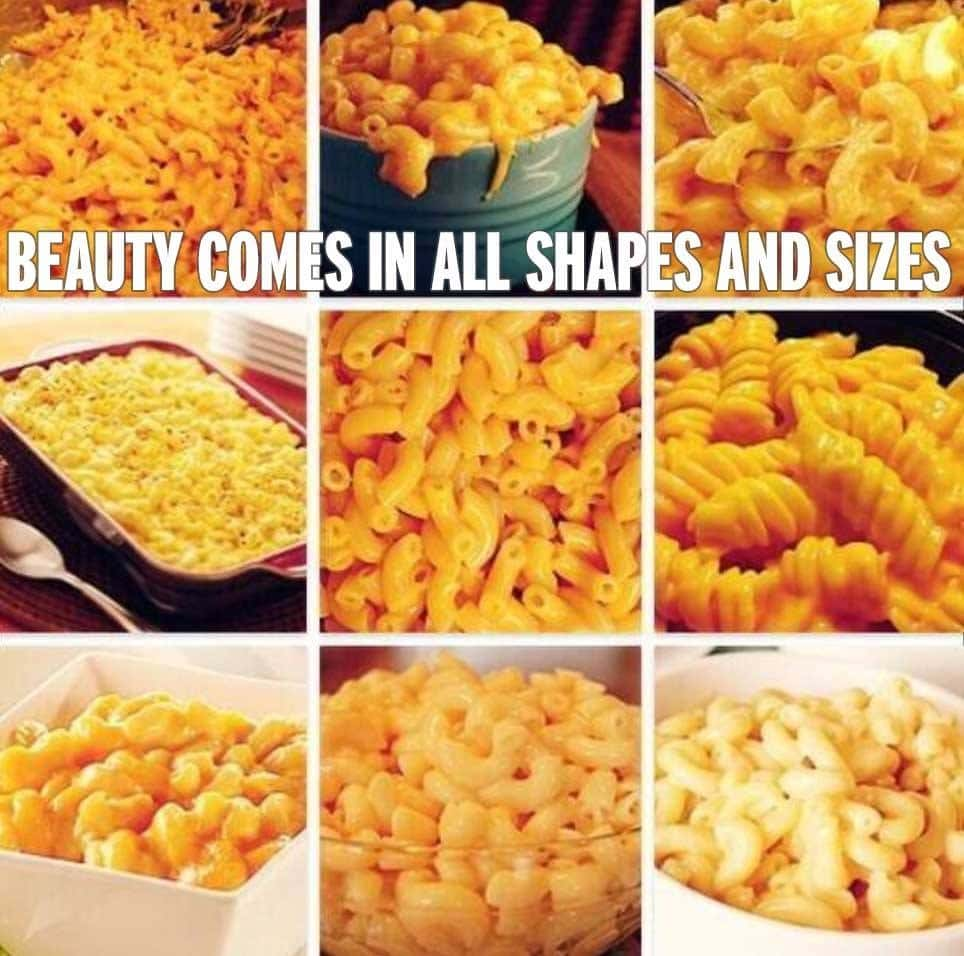 I have read many articles about the discovery of how dairy interacts with your body, especially if you are lactose intolerant. I have always been able to consume my favorite dairy products in moderation without becoming sick, but a lot of dairy in one day could leave me ill in bed for a day or two. I have suffered with acne pretty much my entire life as well, and have also read that dairy could be affecting it and making it more severe for me.
I have noticed in the past that the less I consume dairy, my face clears up. I decided to give this dairy-free life a go. It certainly could not hurt, and I may even find out that it has other benefits to it other than a blemish free face. I do not drink a lot of milk, but I do consume quite a bit of cheese and yogurt. The plus side of this is that there are many dairy free options to choose from for certain products.
I have heard of dairy free cheese, but I am not that brave yet.
In regards to actual milk, I prefer almond milk. Some prefer soy and some even prefer cashew milk. I came across the Silk Almond Milk in a blog I follow, and have continued to use the unsweetened vanilla kind for many things. I use it in my smoothies, on cereal, in oatmeal, and in other recipes.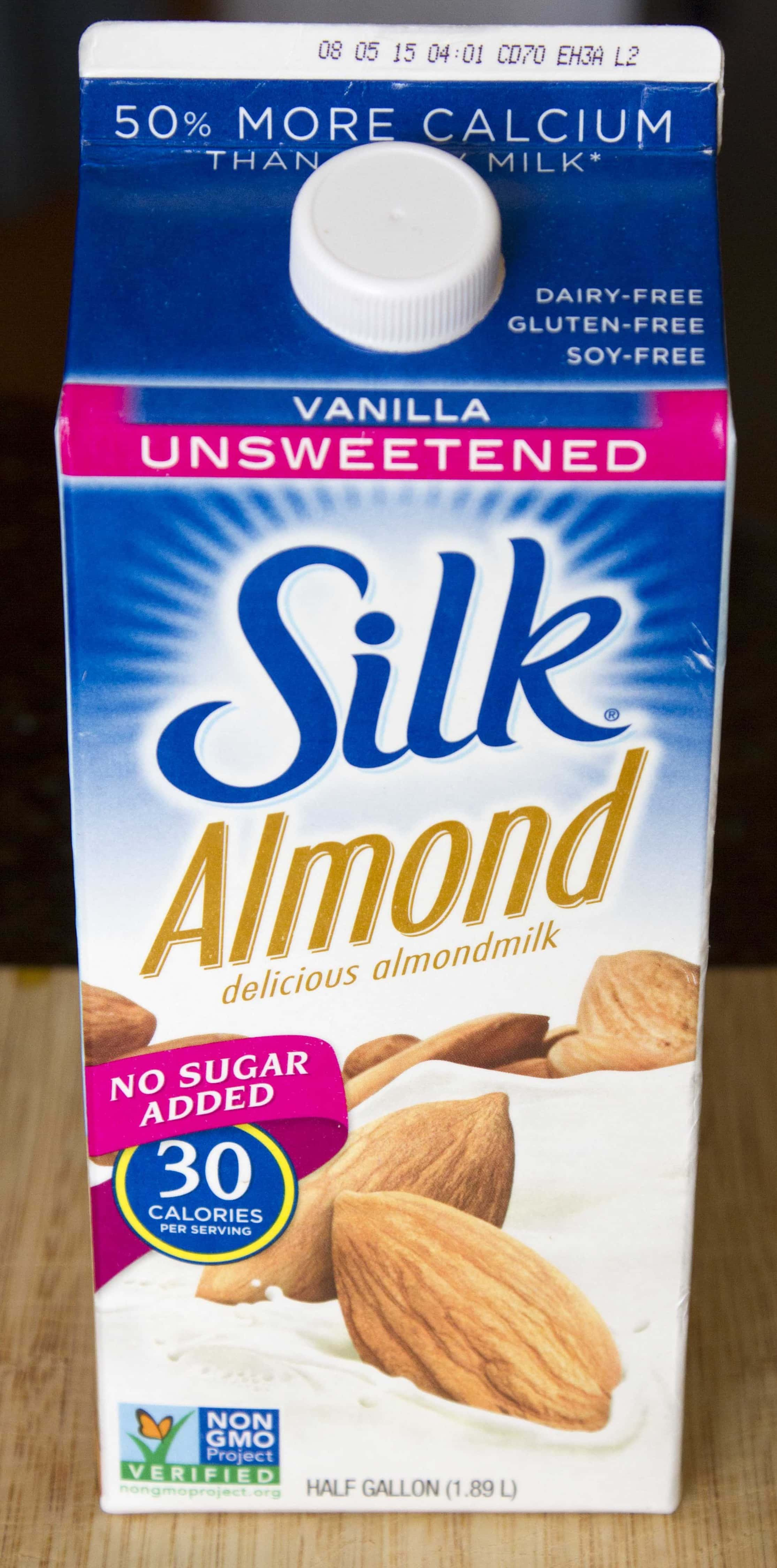 What I like about this kind is that it is low in calories and it has no added sugar. I love how I can enjoy a bowl of Special K or Cheerios without the added calories that 2% milk would add. There are many different kinds to try. I just ended up liking the first one I tried and did not feel the need to continue trying and replacing. Silk is actually known for producing a lot of dairy free alternatives, including yogurt and ice cream in addition to their milk products.
Speaking of ice cream, that is my biggest weakness in the dairy world after cheese. Vanilla malts or a pint of Ben and Jerry's works wonders for my soul. In case you have not scouted the ice cream aisle lately, I HIGHLY encourage you to, as there is a vast abundance of ice cream alternatives that do not include dairy. In town, I have found that while Kroger does have higher prices than Walmart, they do have more choices in this department to pick from. Walmart was able to provide me with my needs this time though.
I had heard the news a few months ago that Ben and Jerry's was releasing a dairy free option, and I was thrilled. However, usually these options and popular brands aren't found outside of larger cities or larger health food stores such as Whole Foods. I was never expecting them to hit the shelves in a Walmart here in Shelbyville. After drooling over the new Brownie Batter Core-full-of-dairy-version, I continued down the aisle where I saw in all its glory, the non-dairy versions of Ben and Jerry's. I am sure I looked absolutely ridiculous.
The non-dairy versions of Ben and Jerry's currently come in 4 flavors. I would LOVE for them to continue testing new flavors. I still need my cookie dough or cheesecake. The current 4 flavors are: PB & Cookies, Fudge Brownie, Chunky Monkey, and Coffee Caramel Fudge.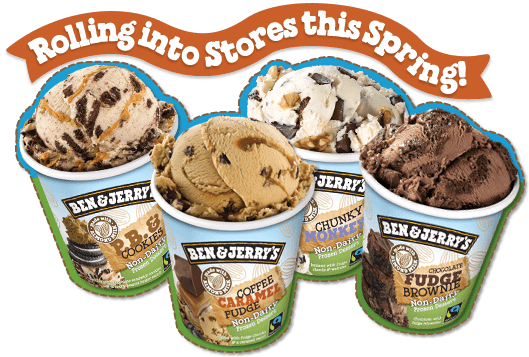 While these versions are dairy free, they are not low in calories, so if you're looking for a low calorie alternative, I would suggest looking into other brands. For those of you who are simply interested in full-flavor ice cream without the milk, this is the perfect fit for you. I chose the Fudge Brownie. Surely they could not mess up regular chocolate.
Now, for those of you who have tried the lower calorie ice cream pint options, you are familiar with the texture of those options and how vastly different they are from regular ice cream. They often have an "icy" texture to them and do not resemble the creamy texture of ice cream. As I mentioned, these are full-flavor options with all the calories to match. However, I did find myself able to quit eating after I had consumed about 1/4 of a cup, which is one serving. I did not find myself wanting to eat the whole pint. I am pretty infamous for that. I believe on more than one occasion, Tyson has really asked me if I "actually ate that whole thing". Yep. I sure did. Do I feel bad? Not one single bit. Have you actually tasted the Blueberry Cheesecake or Red Velvet Cake??
I halfway expected for this kind to have the same "icy" texture as the lower calorie options and less in flavor. I was gladly wrong. The texture successfully matched that of regular Ben and Jerry's, and the flavor was no different. I did notice, however, that sometimes on the back end I recognized a taste of the almond milk, which is the type of milk they used in these products. It did not deter me from enjoying it or giving it a positive review. I am actually really excited to try the remaining 3 flavors. As all pints of Ben and Jerry's are, there are 4 servings per pint (1/4 cup per serving). I actually found it strikingly easier to quit after consuming one serving than the regular Ben and Jerry's. This could be because I did not find the dairy free versions quite as sweet as the regular. The brownie taste was on point, and it did contain chunks of brownie, which I really enjoyed. I also learned they were vegan brownies too, so points for that one!
On a scale of 1-5, with 1 being the worst and 5 being the best they could possibly do, I would give this a 4.8. Way to go Ben and Jerry's. It is important to recognize in today's world, that many do have a negative reaction to dairy, and I honestly do not find it that healthy for myself personally, and to accommodate those with those issues. They did a great job of keeping all of the flavor that makes it a Ben and Jerry's pint, but without all of the dairy. I don't think I could be any more satisfied with any other dairy free ice cream alternative.
Dairy free is completely new to me, as I mentioned I have a love affair with cheese. I have taken on the challenge of trying new things and not consuming dairy. After loving the taste of Silk's soy yogurt, I think it is safe to say it is going to be an easier transition than I expected. If only I could alter my body to tolerate all the cheese……queso anyone?