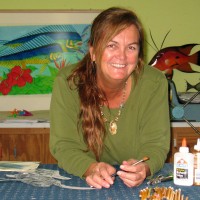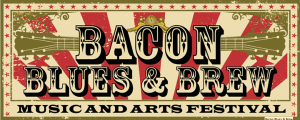 One of my favorite festivals of the year is The Bacon Blues & Brew Music And Arts Festival in Batesville, Indiana.  So excited for this years festival to begin, Friday, August 26th!  Why do I love The Bacon Blues & Brew Art Festival?  I enjoy – The BACON & amazing food, the unique blend of music and the ART!  I have been blown away with the unique and talented artists from around the country.  I can remember driving into the festival the first year and seeing this amazing colorful van and thinking whose is that?  It was an independent artist Carrol Swayze's and her personality matched her vibrant and creative van.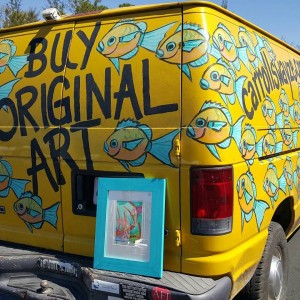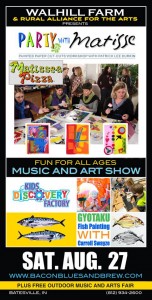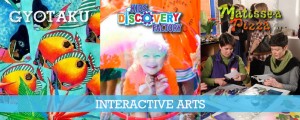 Swayze has brought in artists from all over the country and local artists.  Festival goers will have the opportunity to look at art and create art as well as Swayze explains below in a recent interview on GIANT 96's "A Trip With Penny Lane":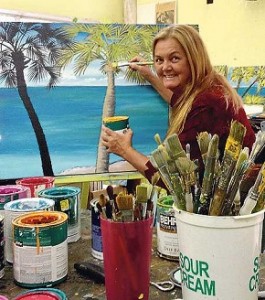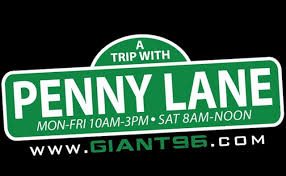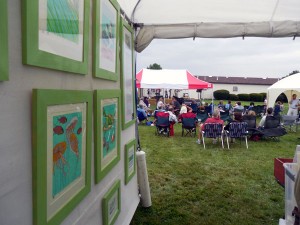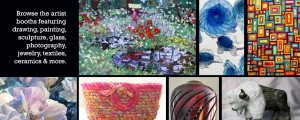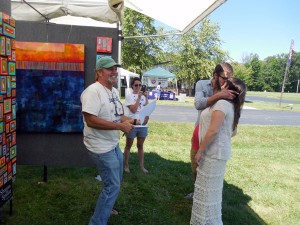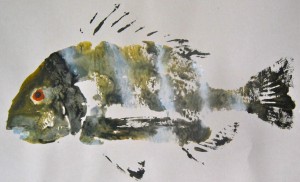 Swayze was chosen as one of ten North American artists to participate in the first ever outdoor art festival in Japan, the Yokohama International Open Air Art Fair in Yokohama, Japan, in October of 2009 and experienced an amazing cultural exchange that enriched her life immensely.  The Bacon Blues and Brew Music and Art Festival will feature Gyotaku – Japanese Art Fish Painting Classes with Swayze.  In the link below Swayze explained the process of Gyotaku and history behind it: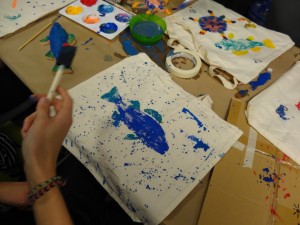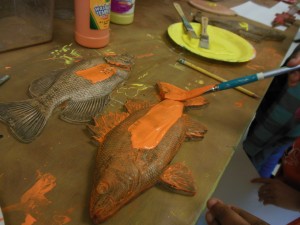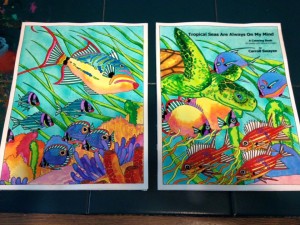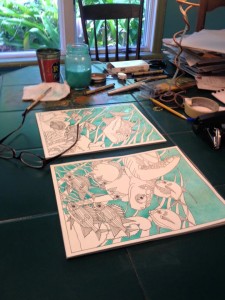 One thing that I am personally excited about is Swayze's premier of her upcoming coloring books!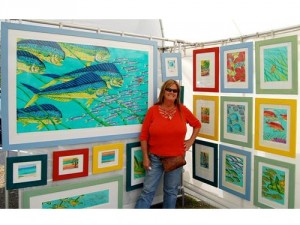 One thing that made me drawn to Swayze was her titles on her artwork – many made me smile- Swayze talks about some of her titles below.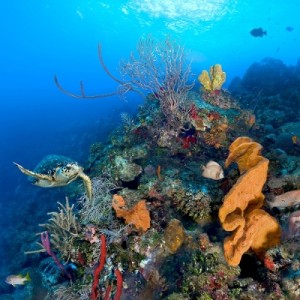 Swayze's life adventures shine through in her art pieces.  One life changing and educational experience was visiting the Little Cayman Island- THANK YOU Peter Hillenbrand, Mary Shea, Carol Swayze and Shannon Hoekel – you exposed me to some of the most beautiful things I have ever experienced in nature.  I was wondering after our trip of Swayze had any new ideas for her art- click on the link below to find out what she shared with GIANT 96 listeners: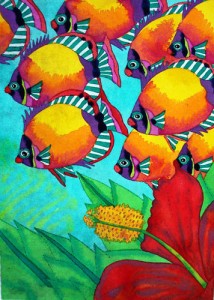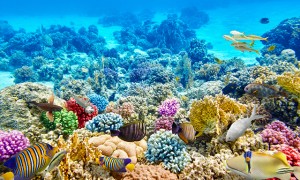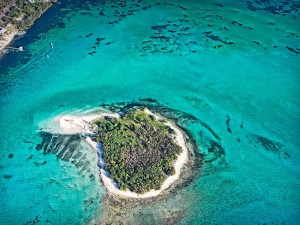 Pictured above is Owen Island, just off the coast line of Little Cayman – the first picture is from the fabulous Southern Cross Club, a resort I highly recommend and will be featuring in an upcoming blog.  Swayze, Hoeckel and I snorkeled the entire island- it was amazing- so beautiful!  Click on the link below to hear about Owen Island from Swayze's view:

Above is Southern Cross Club – this is the view from Owen Island- click here to check out the Southern Cross Club!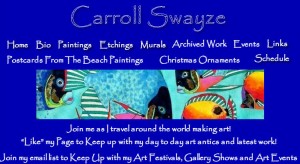 You can check out Carrol Swayze's Art & Schedule online CLICK HERE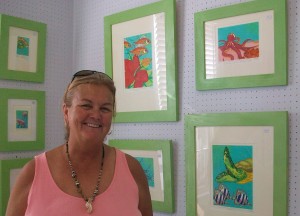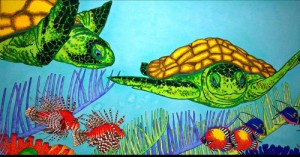 Picture below is The Bacon Blues and Brew Music ans Art Festival Promoter/Founder Peter Hillenbrand with the lovely Mary Shea: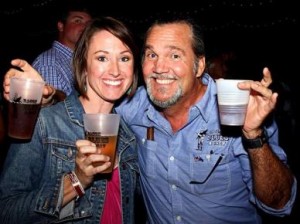 CLICK HERE to Purchase tickets and learn more about The Bacon Blues & Brew Art and Music Festival: