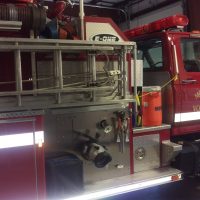 A man was injured while working up in a tree in Morristown Sunday.
Morristown Fire Chief Brandon Kleine says the man was unconscious and remained unresponsive.  CPR was performed at the scene and the man was flown to Indianapolis for further medical treatment.
The fire department is unable to release the name of the man.
The fall from the tree was believed to be 15 -20 feet.