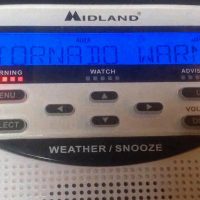 March 19-25 is Severe Weather Preparedness and Flood Awareness Week in Indiana. Planning and preparation throughout this week can help minimize weather-related deaths, injuries and property damage. 
Shelby County Emergency Management, the Indiana Department of Homeland Security, and National Weather Service are encouraging everyone to build a preparedness kit, identify shelter and practice their plan during this year's preparedness week.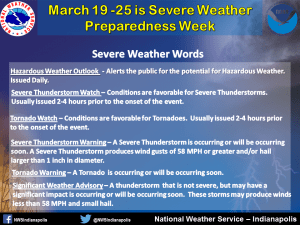 The photo above helps explain the difference between a watch, and warning that are issued through the National Weather Service. 
The statewide tornado drill will take place Tuesday, March 21, at 10:15 am and 7:35 pm. It is strongly encouraged to take a few minutes to go over what to do in the event of a tornado at both work and home.