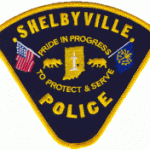 A traffic offense led to drug charges in an arrest for Shelbyville Police.
Just before 7:00 pm on Saturday a Shelbyville officer was working Operation Pullover and proceeded to pull over a car due to the operator not wearing a seat belt and a broken windshield.  The car was westbound on East Michigan Road.

The report states that as LaShonda Smith, 22, of Shelbyville, was asked to step out of the car to talk with the officer that a small, plastic bag with a crystalline type substance was found nearby on the ground.  The bag wasn't seen in Smith's possession but led to suspicion of narcotics on the scene and a K9 was called to further investigate.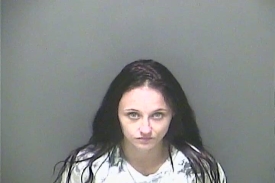 Items uncovered in the search included a glass pipe with methamphetamine residue, a metal grinder, pieces of glass containing powder residue, a cut straw and a small plastic bag with Xanax pills.
Smith was arrested for possession of methamphetamine, possession of drug paraphernalia, and possession of a controlled substance.  Smith's Indiana driving learner's permit was suspended and she was not eligible for a license.
A passenger, Shaun Parsons, 27, of Westport, was arrested and charged with possession of a controlled substance and possession of drug paraphernalia.