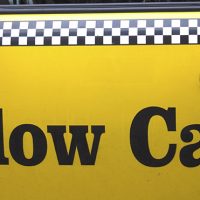 Need to get somewhere?  Can't drive yourself for whatever reason?  Grab a cab.
That possibility set to become a reality in Shelbyville.   Lamont Liggins has been driving Yellow Cab in Indianapolis.  He's transitioning to Shelbyville.

Liggins says it was easy to see a need for cab service in Shelbyville.
And Liggins van provides ample room for passengers and passengers with special needs.
Liggins says it would be best to schedule his service ahead of time when possible.
The Yellow Cab phone number is 317-918-8151