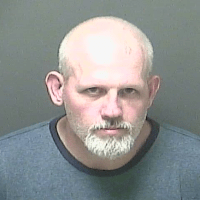 A St. Paul man faces up to 30 years in prison for a break-in and theft at a Waldron barn.
Joshua Wayne Ashley, 37, was convicted by jury Tuesday of Burglary While Armed With A Deadly Weapon, as well as related offenses of theft and criminal mischief.

Shelby County Prosecutor Brad Landwerlen says Ashley, along with a co-defendant, broke into a barn in the Waldron area and stole various tools. His co-defendant left the scene and Ashley was spotted by deputies in the area. When checked, he told officers he had two knives on him, but officers could only locate one knife.  The other was located where he had accidentally left it at the scene of the burglary. Ashley also had a flashlight, which he had needed after they turned off the electricity to the barn.
Landwerlen says the stolen items were located at Ashley's residence, where his co-defendant had put them after the burglary. Further investigation by Sheriff's Detective Darren Chandler revealed digital evidence further that linked Ashley to the crime.
Ashley will be sentenced next month.  He faces up to 30 years in prison.
Landwerlen says Travis Case, 35, of St. Paul, has also tendered a guilty plea to the burglary.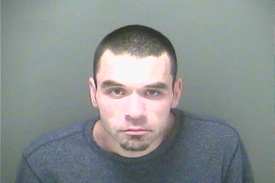 He faces up to 18 years in prison when sentenced.