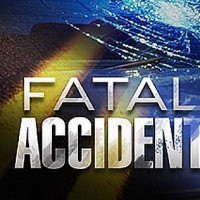 A Shelby County man died in a traffic accident in Bartholomew County early Friday morning.
The accident happened on County Road 800N near county Road 100E at 6:30 am Friday.  The vehicle ended up on its side in a field.

Christopher Ryan Johnson, 26, of Edinburgh was the driver of the Jeep Wrangler.  Cause of death was listed as blunt force trauma to the head and chest.
Toxicology tests are pending as part of the continuing investigation into the accident.