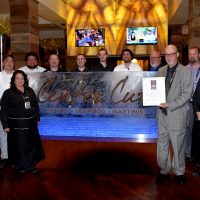 Indiana Grand Racing & Casino's premier restaurant, Center Cut, recently received Wine Spectator's 2017 Award of Excellence for outstanding dedication to wine. The distinguished honor places Indiana Grand's Center Cut in the international arena with top fine-dining restaurants across the United States and more than 75 countries abroad.
Center Cut, along with the complete list of 2017 restaurant award winners, will be featured in the August 31st issue of Wine Spectator magazine. The awards are given across three award categories: Award of Excellence, Best of Award of Excellence, and Grand Award.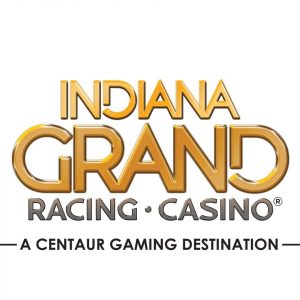 As noted by Gillian Sciaretta, director of the restaurant awards program for Wine Spectator magazine, "The Award of Excellence recognizes restaurants whose wine lists feature a well-chosen assortment of quality producers along with a thematic match to the menu in both price and style. Whether compact or extensive, focused or diverse, these wine lists deliver appropriate choices to satisfy discerning wine lovers. This year, 2,335 restaurants achieved the Award of Excellence, with 457 of those earning it for the first time in 2017."
"It's an honor to be presented Wine Spectator's prestigious Award of Excellence for 2017. We look for wines that complement our food and our culinary team is committed to providing a next-level experience for our guests," said Center Cut Manager Eric Kichler. "We invite our guests to enjoy our intimate atmosphere, outstanding menu, extensive wine list, and piano lounge. It's truly an experience unlike any other."
Reservations can be made at Indiana Grand's Center Cut by calling (317) 421-0000 or on www.OpenTable.com. Center Cut is located directly off Indiana Grand's casino floor, and is a 21 and older atmosphere. More information on Center Cut is available at www.indianagrand.com.
About Center Cut: Center Cut offers the finest, award-winning dining experience in the Indianapolis area. With perfectly hand-cut steaks, fresh seafood selections, handcrafted martinis, and an extensive wine library, Center Cut is truly a well-prepared experience carefully crafted by Indiana Grand's world-class culinary team.