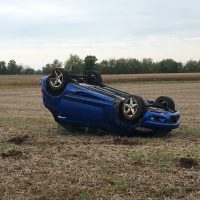 A driver escaped injury when the PT Cruiser she was driving left the road and rolled over.
The driver, a juvenile female, was driving on Shelby County Road 300 North near 350 West.  The car left the road for an unknown reason and rolled into a field in the 4:00 pm hour Tuesday.
No injuries were reported.