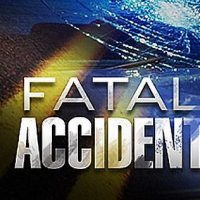 A Shelbyville man has died following a weekend car accident.
At 12:25 am Sunday units were dispatched to Morristown Road and C.R. 300 E. for a single vehicle crash.   Investigation at the scene shows that the vehicle was traveling eastbound when it went off of the roadway going around a slight curve.  The vehicle then spun sideways and crashed into two trees.

The driver, Brock Roark, 37, was flown to Methodist Hospital where he later succumbed to his injuries.
The Shelbyville Fire Department, Morristown Fire Department, Ross Wrecker, Shelby County Coroner, and Shelby County Sheriff's Department assisted at the scene.