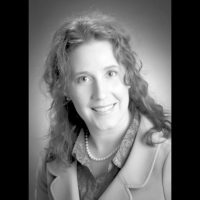 Dr. Jamie Hannah is now accepting patients at The Jane Pauley Community Health Center (JPCHC), 1640 E. State Road 44 Suite B Shelbyville, IN 46176.
"Jane Pauley Community Health Center is pleased to welcome our new practitioner, Dr. Jamie Hannah," states Dawn Houchin, Site Manager at JPCHC's Shelbyville location. "We have great confidence that her skills will only allow us to see growth and developments within our Shelbyville clinic."

Dr. Hannah is a native of Illinois and earned her Ph.D. at the University of Illinois College of Medicine. Hannah completed her residency at Ball Memorial Family Medicine in Muncie.
"Our goal is to expand the number of providers we have on staff to better serve our communities," says Marc Hackett, CEO of JPCHC. "Our newest provider, Dr. Hannah, has 12 years of practice in family medicine, which will really benefit our organization and our patients."
Patients can schedule appointments with her on Tuesdays, Wednesdays, and Thursdays.

JPCHC provides primary health care to all individuals and families regardless of insurance status and ability to pay for health services. To schedule an appointment with Dr. Hannah or any other JPCHC providers, please call 1-844-MY-JPCHC.