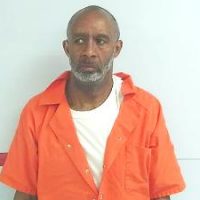 The case against a Shelby County man following an arrest along I-74 in Ripley County earlier this year has been dismissed following a request by the deputy prosecuting attorney.
Malcolm Denton was arrested in April 2017.  The story from that incident can be seen below.
Denton says the case was dismissed. Malcolm-Dention_Motion-to-Dismiss
Initial story published April 13, 2017:
On Wednesday at 4:18 am, Ripley County Dispatch received a 911 call from a Joel Schumacer,  of Hanska, Minnesota, a semi driver parked at the eastbound rest area on I-74 at the 152 mile marker.  Schumacer stated that someone was in the back of his semi trailer.
The suspect was identified as Malcolm Denton, 51, of Shelbyville. Denton was taken into custody without incident and incarcerated at the Ripley County Jail on charges of Unauthorized Entry of a Vehicle, Class B misdemeanor and Theft, a Level 6 felony.
The incident is being investigated by the Ripley County Sheriff's Office. Batesville Police Department assisted at the scene.