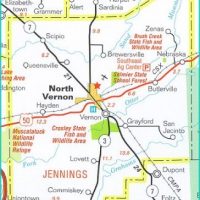 Three men from Flat Rock, Edinburgh and Hope were arrested in a Jennings County theft case.
Deputies responded to an alarm at Bud's Salvage Yard late Monday night.  They stopped a pickup leaving the site.  The Jennings County Sheriff's Department says the bed of the truck was full of wheels and catalytic converters taken from the site.

Preliminary theft charges were filed against Levi Sear, 22, of Flat Rock; Montana Dayton, 21, of Edinburgh; Joshua Kirby, 33, of Hope.