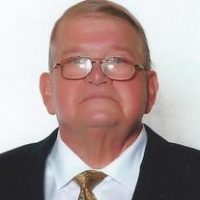 Richard Francis "Swifty" Bennett, 77, of Shelbyville, passed away Sunday, November 5, 2017 at St. Vincent Hospital in Indianapolis.

John Hartnett, Jr. talked with GIANT fm about Swifty Bennett.
He was born October 3, 1940, in Shelbyville, the son of Francis E. and Henrietta (Small) Bennett.
Swifty is survived by his five sisters, Norma J. Forkert of Rockport, Indiana, Mary Ann McClure and husband, Garry, of Interlachen, Florida, Teresa Harris and husband, Richard, of Indianapolis, June Lynn Harris and husband, Joseph, of Lafayette, and Kathleen Schuck and husband, Tony, of Roscoe, Illinois; numerous nieces and nephews, great-nieces and nephews, and great-great-nieces and nephews.
Richard "Swifty" Bennett graduated from Shelbyville High School in 1959. He worked at General Electric for ten years before beginning his full-time career at the Shelbyville Boys Club in 1969.
Swifty began a life-long affiliation with the Boys Club in 1954, the year of the Shelbyville Club's inception. He served on the Club's Junior Staff while a youth member and volunteered for several years following his graduation. In 1965, he became a part-time program assistant and accepted the position as full-time program director in 1969. He would serve in that capacity until health issues forced his retirement in 2002.
His Boys Club credentials entailed coordinating a wide range of traditional programs and activities including: flag football, t and p League baseball, softball, basketball, shooting sports, shop classes, Junior Staff, gym events and games room tournaments. He coached four Club basketball all-star teams to state championships during the 1960s.
Swifty also boasted an impressive youth service resume outside of his Boys & Girls Club activities. In the 1960's, he coached the Frisch's Knothole Baseball Team and was a player/coach for the Shelbyville Merchants fast-pitch softball team. He served as league director for the Knothole Baseball Program in the early 1970s. He also contributed his time and effort to scouting and served as a Boys Scout leader for many years.
He was recognized on numerous occasions for his exemplary work in the community. He was honored as the first recipient of the Boys Club Golden Boy award in 1967. He received the Shelby County Exchange Club's Book of Golden Deeds Award in 1982 and the national Boys & Girls Club Bronze Keystone Award for 25 years of dedicated service. Swifty was presented with the Self Boys & Girls Club Lifetime Achievement Award in 2009.
Swifty enjoyed spending time with his family throughout the years, especially during the holidays.
Visitation will be from 4 to 8 p.m. Thursday, November 9, 2017 at Freeman Family Funeral Homes and Crematory, Carmony-Ewing Chapel, 819 S. Harrison St. in Shelbyville.
Funeral services will be at 10 a.m. Friday, November 10, 2017 at the funeral home.  Interment will be at Forest Hill Cemetery in Shelbyville.
Swifty's family would like to extend a special thanks to the doctors and nursing staff at Ashford Place and St. Vincent Hospital, for the exemplary care he received.
Memorial contributions may be made to the Boys' Club of Shelbyville, 710 S. Miller St., Shelbyville, Indiana 46176.