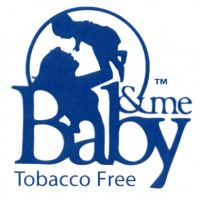 MHP Medical Center, located in Shelbyville Indiana, Shelby County is now trained and certified to offer the BABY & ME Tobacco Free Program™ to help pregnant women quit smoking and remain tobacco free. Sharon Hammond, RNC – OB (Registered Nurse, Certified in Inpatient Obstetrics), is excited to bring this program to the families of Shelby and surrounding counties, "In accordance with the Centers for Disease Control (CDC), we must encourage pregnant smoking women to consider a quit attempt. The BABY & ME – Tobacco Free Program™ is researched-based and proven effective to help pregnant women quit smoking and maintain smoking cessation throughout the postpartum period and beyond."
Adult smoking rates in Shelby County are higher than the national and state average.  The smoking rate among prenatal patients at MHP was 25.2% of the 349 patients who delivered at MHP in 2016.  Tobacco use during pregnancy is a known cause of birth defects, premature births, underweight babies, and sudden infant death syndrome (SIDS). Quitting smoking greatly reduces the health risks to the mother and baby.

Laurie Adams, BABY & ME – Tobacco Free Program Executive Director and program creator, provided the technical support and training to MHP Medical Center and certified Sharon Hammond, RNC-OB. Nurse Hammond will help the MHP Maternity Care staff to implement and enroll women into the program.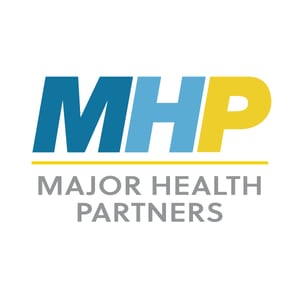 "The MHP Medical Center is a perfect fit for the program," Ms. Adams states. "They provide services to a large number of prenatal women and they support their patients' quit attempts. Pregnant women who enroll in the program receive counseling support and resources to help them quit smoking. Upon successfully quitting and staying quit, enrolled participants are eligible for FREE diapers during the prenatal period and up to 12 months following the birth of their baby. This program employs cessation methods and guidelines set forth by the U.S. Department of Health and Human Services and its effectiveness has been documented through research. The greatest gift a woman can give her baby is a tobacco-free pregnancy and a tobacco-free home. We are thrilled to be working with MHP Medical Center and Sharon Hammond to help pregnant women in their community."
Sharon Hammond, RNC-OB on behalf of MHP Maternity Care says, "We are pleased to provide the BABY & Me- Tobacco Free Program to our patients.  The goal of bringing this program to the families we serve is to decrease the infant mortality rate in Shelby and surrounding counties. Quitting prenatal and postpartum smoking is one of the most effective ways to benefit the health of the mother, baby and family. "
The BABY & ME – Tobacco Free Program, conducted at MHP Medical Center in Shelbyville Indiana is generously funded by the Indiana State Health Department, the MHP Foundation and the Blue River Community Foundation. MHP Medical Center's goal is to enroll at least 120 participants into the program per year, which will include pregnant smoking women and their support person. The BABY & ME – Tobacco Free Program is currently active in 18 states and has enrolled over 12,000 women nationwide. For more information on the program or how to enroll, please contact Sharon Hammond, RNC-OB at the MHP Medical Center via 317-421-1985, shammond@majorhospital.org or go to www.babyandmetobaccofree.org.