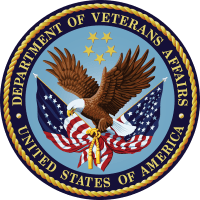 Veteran Health Indiana anchored by The Richard L Roudebush VA Medical Center in Indianapolis, is holding a Veteran Town Hall meeting at Intelliplex Conference Center 2154 Intelliplex Drive, Shelbyville. The event will be on February 7, beginning at 6:00 pm. Veterans, veteran families, community supporters, members of the press, media representatives and the public are welcome to attend.
Major Health Partners President and CEO Jack Horner has committed to hosting Veteran health care at their clinic location, 30 West Rampart Street in Shelbyville.

Public Affairs Specialist/Outreach Coordinator Alison Martin with Veteran Health Indiana appeared on The Morning Show to preview the February 7 informational session and the clinic's planned opening in April 2018:
Veterans are encouraged to attend, support their fellow veterans, enroll in VA Health Care and share camaraderie with fellow veterans.
Veterans Benefit Administration and the National Cemetery Administration will be in attendance to address benefit and burial concerns.