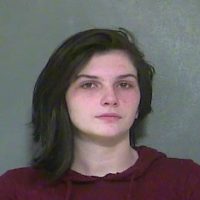 The Hancock County Prosecutor's Office has filed criminal charges against Anna Southgate, 19, of Greenfield for her role in the death of Jacob Root, 16, of Greenfield.
The Greenfield Police and Fire Departments were called to Southgate's residence on Gondola Run January 3.  Root was found dead in a bedroom.
An autopsy by the Hancock County Coroner's Office found that Root died of an overdose of fentanyl.
The Greenfield Police Department determined that Southgate had provided the fentanyl to Root.
Southgate faces charges of:
Dealing in a Narcotic Drug, Level 4 felony
Reckless Homicide, Level 5 felony
Unlawful Possession of Syringe, Level 6 felony
Possession of Paraphernalia, Class 3 misdemeanor