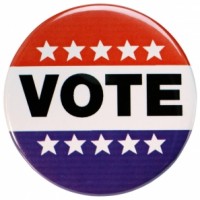 Ben Compton has filed to run for Shelby County Council, District 2. His decision to run came after current councilman Bryan Fischer indicated to Republican Party leadership that he would not be seeking re-election.
Compton is a lifelong resident of Shelby County who is running for election for the first time.

Compton is a 1990 graduate of Shelbyville High School, and a 1992 graduate of Lincoln Trail College in Robinson, Illinois. Upon completing his education he assisted with managing his family's business, Compton Dairy, until its closure in 2001. Compton works as an Industrial Sales Consultant for Builders Lumber and Hardware in Shelbyville.
Compton resides in Shelby County with his wife Lisa, daughter Jacqueline and son Mitchell. Lisa is a registered nurse and works at Methodist Hospital, Jacqueline is a senior at Shelbyville High School, and Mitchell is a freshman at Shelbyville High School.
In running for county council Compton hopes to give back to the community that has given so much to him and his family. He hopes to continue the recent cooperation between city and county officials and seek future economic opportunities for Shelby County residents and businesses.