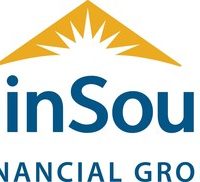 First Financial Bancorp (NASDAQ: FFBC) and MainSource Financial Group, Inc. (NASDAQ: MSFG) Tuesday announced that, in connection with their proposed merger, MainSource Bank will sell five branches in the Decatur and Bartholomew, Indiana Counties, with approximately $160 million in total deposits and $134 million in total loans as of December 31, 2017, to German American Bancorp, the banking subsidiary of German American Bancorp, Inc. (NASDAQ: GABC). The sale is in connection with a previously-announced agreement between First Financial, MainSource and the U.S. Department of Justice in order to resolve the Department's competitive concerns about First Financial's proposed acquisition of MainSource.  First Financial's proposed acquisition of MainSource is subject to the final approval of the Board of Governors of the Federal Reserve System. In addition, the sale of the branches to German American is subject to the receipt of regulatory approvals from the relevant federal and state banking agencies.
Employees of the five branches to be divested, approximately 28, will join the workforce of German American following the receipt of required regulatory approvals. First Financial and MainSource will be providing additional information to customers of the branches slated for divestiture about the divestiture, although branch conversions are not anticipated to be completed until the second quarter of 2018.

The branches included in the sale are located at:
Greensburg Plaza Decatur County 304 E 10th Street, Greensburg
Columbus Downtown Bartholomew County 529 Washington Street, Ste 100 Columbus
Columbus Drive Thru Bartholomew County 803 Washington Street, Columbus
Columbus North Bartholomew County 1901 25th Street, Columbus
Columbus West Bartholomew County 2310 W Jonathan Moore Pike, Columbus
Archie Brown, President and CEO of MainSource Bank, stated, "I am pleased to announce that German American Bancorp will be purchasing the five MainSource branches required to be divested under our agreement with the Department of Justice. This signals another important step to finalizing our merger with First Financial and we look forward to working with both banks to ensure a smooth transition for all those involved."
There are no changes expected to MainSource Bank customer accounts or branches until after the sale to German American Bancorp is completed. In addition, MainSource Bank and First Financial Bank will continue to work toward a smooth transition for all customers impacted by the merger. The divestiture of the five branches to German American Bancorp will be completed prior to conversion of MainSource Bank customers into First Financial Bank.
MainSource Bank was advised by the investment banking firm Keefe, Bruyette & Woods, Inc., a Stifel Company.  German American Bancorp was advised by Raymond James, Inc.