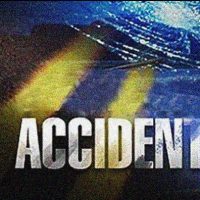 13 people, 11 children were hurt in Decatur County Thursday morning when a school bus was struck by a minivan.
The incident involved a North Decatur bus on State Road 3 just before 8:00 am Thursday.  The driver of the minivan, Genna Miller, 35, ran into the back of the bus as it stopped at the railroad tracks.

Nine North Decatur students and the bus driver were taken for medical treatment.  None of the injuries were reported to be serious.  All were released to their parents.
Miller and her two young children were also taken for medical treatment.  Miller was later flown to Methodist Hospital for further medical treatment involving a broken leg and internal injuries.
None of the injuries are life threatening.
Neither drugs or alcohol is believed to be a factor in the crash.