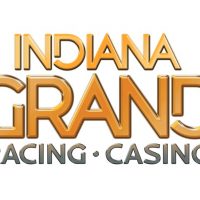 The pending sale of Indiana's racinos, Indiana Grand in Shelbyville and Hoosier Park in Anderson, by Centaur Gaming to Caesars may take a few more months.
State Representative Sean Eberhart says there are two hurdles to go in the process.

Eberhart expects legislators to get aggressive regarding live dealers at the racinos once the sale is complete.  Currently, Indiana law says the racinos may present a plan for live dealers in 2021, which would have been after Governor Mike Pence left office had he not become Vice-President.
Eberhart says Pence being gone and the growth of a tribal casino in the north should speed up the process for live dealing.
State Senator Mike Crider actually had legislation to that end to make it effective this year.  But with the racinos' impending sale and not being a budget year it was pulled back.
Eberhart believes it could rear its head in next year's budget session.