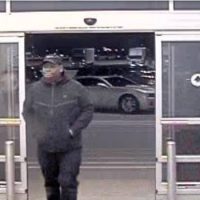 Greenfield Police are looking for a man who walked into Walmart, hid behind a counter, then used a tool to open a cash register and stole money.
The man was confronted by an employee but walked out and drove away in a silver of white Chevrolet Camaro.
Anyone with any information is asked to call Greenfield Police.