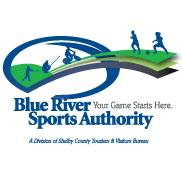 Blue River Sports Authority, a subsidiary of Shelby County Tourism and Visitors' Bureau, was awarded the 2018 NIRCA Track and Field National Championships after Indiana University pulled out of the event.
The competition will take place April 14 and 15, 2018 at the Shelbyville High School Track and Field center at Shelbyville High School.

Gary Nolley with Blue River Sports Authority talks about the event and its impact.

"We were completely taken by surprise when Indiana University pulled out of the event earlier this month," stated Stephanie Bartley, NIRCA Events Director. "We immediately went into action once we knew we could not hold the event at I.U. and put a call out through Indiana Sports Authority to find assistance. Blue River Sports Authority contacted us right away, and we were more than pleased to accept their offer to host the event. Asking anyone to take on an event of this magnitude at the eleventh hour is tough, but everyone at BRSA is going above and beyond to ensure our event takes place without a hitch."
"We are more than happy to help everyone at NIRCA with their National event in April," states Gary Nolley, vice-president of the BRSA board.
"We have the contacts and the event planning capabilities to ensure the NIRCA participants and officials will have a first-class event, even though we've only had three weeks of planning," remarks BRSA Executive Director Rachael Ackley. "Our hotels have graciously assisted us with blocking all available rooms, we've accommodated meals for the 1,200 participants, and many local businesses have stepped up to help with tents, staging and catering along with trainers and security officials to keep the competitors and spectators safe," says Ackley.
"Through the hard work of the board, especially Gary Nolley, we will ensure this event will be one for the books. We are confident that NIRCA will find Shelbyville a perfect location, with all the amenities and hospitality the runners and officials deserve. We look forward to welcoming all the student-athletes, trainers, coaches, friends and family from across the nation on April 14 and 15."