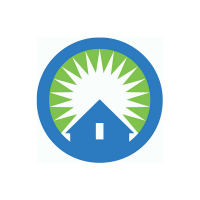 Central Indiana communities and agencies need to do more to support older adults, according to the 2017 Community Assessment Survey for Older Adults (CASOA). CICOA Aging & In-Home Solutions commissioned the study of people age 60 and older in Shelby, Boone, Hamilton, Hancock, Hendricks, Johnson, Marion and Morgan counties, which found that seniors want to be more involved in their communities but need help finding the appropriate resources.
CICOA Aging & In-Home Solutions will present all of the Shelby County survey results at 10:30 am on May 7 at MHP Medical Center's lower level auditorium (Entrance 2), located at 2451 Intelliplex Dr. in Shelbyville. The discussion is free and open to the public.

In part, the survey found that more than half of older Shelby County adults had problems knowing what services were available to them and feeling like their voices aren't heard in the community. About 3 in 10 older residents felt there was "excellent" or "good" availability of mental health care in Shelby County. The most commonly cited mental health issues included feeling bored (58 percent), experiencing confusion or forgetfulness (54 percent) and feeling depressed (52 percent).
"It's vital for our community to keep up with the needs of the aging population and we've learned a great deal from this survey that will help us plan for services and amenities that our older adults need," said CICOA Chief Executive Officer Orion Bell. "We can't do it alone, which is why we're sharing this market research with our community partners so we can work together to do more."
The research will drive new strategies to get seniors the information and assistance they need so that CICOA can help them enjoy a high quality of life in central Indiana. After all, according to the survey, that's where they want to stay throughout their retirement.
WHAT
Shelby County results of 2017 Community Assessment Survey for Older Adults
WHEN
10:30 a.m.-12:30 p.m. May 7
WHERE
MHP Medical Center, lower level auditorium (Entrance 2), 2451 Intelliplex Dr., Shelbyville
WHO
CICOA to present results of survey and discuss ways to improve quality of life for Shelby County seniors
RSVP
The presentation is open to the public. To register for free, go to cicoa.org/events/casoa-shelby/