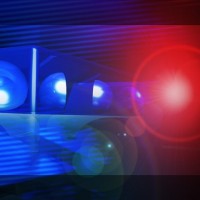 Greenfield Police say a stolen vehicle was used to cause thousands of dollars of damage in a city park.
Police are investigating a series of thefts from vehicles.  And a stolen Jeep Cherokee was used to tear down a ball field fence, and break benches and picnic tables at a city park.  The Cherokee was left where it collided with a scoreboard post.
A second vehicle was later found to be stolen from a residence near the park.  That vehicle has also been recovered.