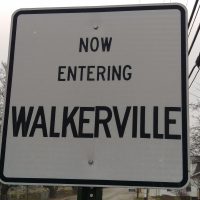 A busy stretch of Shelbyville roadway is scheduled to be closed starting Monday for approximately 60 days.
The bridge on Vine Street into Walkerville needs repair.
County commissioner Don Parker.
Commissioner Kevin Nigh says the bridge will have an immediate impact on traffic.  However, it does come at the end of the school year with intentions to finish before county fair week.