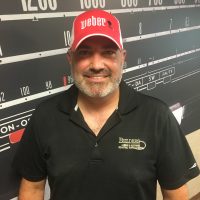 Builders Lumber & Hardware is proud to serve homeowners in Shelbyville, IN, as well as all of southeastern Indiana.   They have been family owned since 1988 and provide excellent customer service and great product selection to the Shelby County communities of Fairland, Boggstown, Bengal, Smithland, and Manilla.
Stop by Builders Lumber & Hardware for Weber Demo Day,  Saturday, June 9th rfom 7:30am- 4pm!
Great deals on accessories! Grilling Demo by Weber Grill master 10-2. Promo runs all day!
Click on the link below to listen to Builders Lumber & Hardware, Brian Baker sharing all the details about Weber Grills and Weber Grill Day on "A Trip With Penny Lane" on GIANT FM!
Check out Builders Lumber & Hardware online CLICK HERE