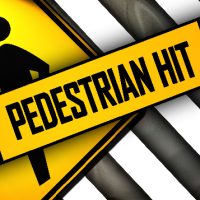 A Columbus man was struck and killed by a semi tractor-trailer while attempting to walk across the southbound lanes of I-65 near the 74 mile marker in Bartholomew County.
About 1:00 Monday morning a 2006 Toyota Avalon driven by Justin S. Mills, 27, of Columbus, was traveling southbound near the 74.5 mile marker when the vehicle entered the median of I-65 and struck the cable barrier before coming to a stop.  Mills left the vehicle and walked to the nearby I-65 rest area.  Upon returning to his vehicle, Mills was struck and killed while crossing the southbound lanes of I-65.

The vehicle that struck Mills was a 2015 Kenworth tractor pulling a box trailer, being driven by Carlos E. Zepeda, 48, of Greenwood.
Zepeda immediately stopped at the scene and reported striking Mills.  Zepeda was not injured in the collision.
At this time, it is unclear why Mills entered I-65 into the path of Zepeda's vehicle.  Toxicology results on Zepeda and Mills are pending at this time.
The crash remains under investigation.  Anyone with information about either of the crashes is urged to call the Indiana State Police-Versailles Post at (812)689-5000.
The Indiana State Police was assisted by the Bartholomew County Sheriff's Department, German Township Fire Department, Columbus Regional EMS, and the Bartholomew County Coroner's Office.