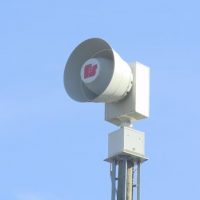 Initial estimates had a few thousand dollars set to repair weather sirens in the City of Greenfield.
Greenfield Police Chief Jeff Rasche explained to the Greenfield Board of Works about what has become an extended effort to repair and update the city's seven sirens.  Some date back to 1970.
An ordinance authorizing additional appropriations for the repairs on the citywide weather warning sirens, not to exceed $45, 000, was approved by the BOW and Greenfield Common Council.