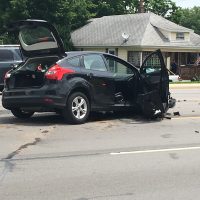 Two cars and two injuries in a crash on East State Road 44 in Shelbyville Wednesday afternoon.
The Shelbyville Police report that Virgil Balvin, 18, of Shelbyville was preparing to turn left and exit the parking lot of Don's Fireworks at 613 East SR 44.  Balvin told police the right lane of eastbound traffic was stopped.  Balvin attempted to turn left and pulled out in front of an eastbound 2015 Toyota Scion driven by Meghann Wells, 30, of Shelbyville.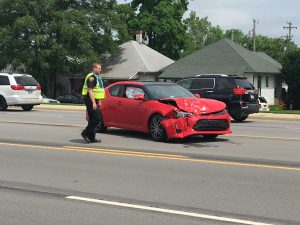 Medics treated and transported two people for treatment.  A passenger in Balvin's car, Krystal Baxter, 24, of Shelbyville, was initially reported to have a leg injury.  Wells sustained an injured arm in the crash.