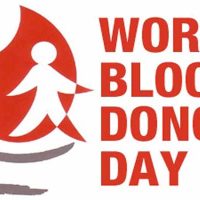 The summer season is critical to blood donation and helping patients in need, particularly in a time when unexpected tragedies are occurring more frequently. Thursday, June 14 the Indiana Blood Center is joining healthcare organizations around the globe to celebrate World Blood Donor Day – as designated by the World Health Organization to salute the altruism of volunteer blood donors.
As the blood products supplier to 76 hospitals across the state, Indiana Blood Center is thanking blood donors for their generosity, and raising awareness for the ongoing need for blood donations in the summer months to ensure the availability of blood products for patients in our community and beyond.

While more than 90,000 people donate blood with Indiana Blood Center each year, blood donations tend to decline during summer because of vacations and additional family commitments. The season often brings higher numbers of accidents and emergency situations – and recent natural disasters and tragedies highlight the critical need for life-saving blood of all types, especially type O negative which can be safely given to all patients.
Donors can schedule an appointment by calling 317-916-5150 or visit versiti.org/Indiana.