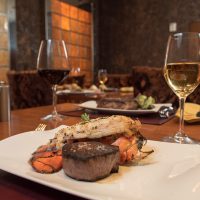 Indiana Grand Racing & Casino's Center Cut has officially received a Distinguished Restaurants of North America (DiRōNA) award, one of the most respected honors in the dining and hospitality community. Center Cut is known for its elegant atmosphere, culinary excellence, superior wine library, and diverse liquor selection.
One of only four Indiana restaurants to receive this year's DiRōNA award, Center Cut is recognized for providing an exceptional dining experience. The requirements necessary to achieve the distinctive DiRōNA honor include excellence in all aspects of culinary, beverage, service, and ambiance.
Center Cut is conveniently located just inside the main entrance of Indiana Grand's casino. Adding to the elegant and charming atmosphere of Center Cut is spacious seating areas, a sophisticated, glowing amber bar, and an intimate piano lounge. Center Cut offers unique and flavorful dishes, a well-thought-out selection of wines, and exceptional guest service.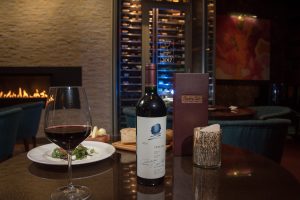 "Center Cut is truly a well-prepared experience. We curate every detail from start to finish to ensure the expectations of our guests are exceeded time and time again," said Center Cut Manager Eric Kichler. "The DiRōNA award speaks to the commitment and passion of our team."
The esteemed honor adds to a list of celebrated awards received by the fine-dining restaurant. In August 2017, the steakhouse was bestowed the coveted Wine Spectator's Award of Excellence for outstanding dedication to wine. Center Cut was also recognized as an Open Table Diners' Choice Award recipient in 2018, based on reviews from guests who made reservations through Open Table.
"It's a special honor to be named a Distinguished Restaurant of North America in 2018," said Executive Chef Erik Keever. "Our culinary dishes embody the talent, passion, and imagination of our team. Whether you're dining with us for the first time, the tenth time, or the one hundredth time, we are going to work hard to impress you."