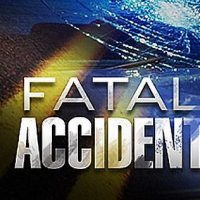 A bicyclist was killed in a collision with a car in Greensburg Saturday.
At approximately 5:30 pm, a woman was killed when the bicycle she was riding was struck by a vehicle on State Road 3 at Broadway Street in Greensburg.

The initial investigation by the Indiana State Police-Versailles Crash Reconstruction Team indicated that a bicycle being operated by Emily S. Bauman, 43, of Greensburg was traveling southbound on Broadway Street, crossing State Road 3.  Bauman's bicycle was struck by an eastbound 2015 Nissan Altima being driven by Traci L. Miller, 52, of Hamilton, Ohio.
As a result of the collision, Bauman was thrown from the bicycle.  She was transported to Decatur County Memorial Hospital where she passed away as a result of her injuries.  Miller was treated for minor injuries.
At this time, it is unclear why Bauman drove into the path of Miller's car.  Evidence indicates that Miller's vehicle had the right of way at the intersection.  Toxicology results are pending at this time.  The investigation is ongoing.
The Indiana State Police-Versailles Crash Reconstruction Team was assisted by the Greensburg Police Department, Greensburg Fire Department, Decatur County EMS, and Decatur County Coroner's Office.