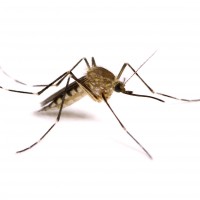 The Shelby County health Department has confirmed that a mosquito has tested positive for the West Nile Virus.
The Shelby County Health Department and the Indiana State Department of Health test mosquitoes from different parts of the county periodically every summer. A mosquito sample taken on July 17 tested positive for West Nile Virus.  This sample was found in the City of Shelbyville by Sunset Park.

We are approaching a critical period for potential transmission to humans throughout this month.  The substantial rainfall which we have experienced recently will result in adding significantly to the population of mosquitoes which are already out there.
Recommendations for the appropriate use of repellents and elimination of breeding sites such as containers holding water  near homes do work, to reduce human cases.
Thus far, no confirmed cases of human diseases, and no horse cases have been reported.
The Shelby County Health Department says it will keep you informed of developments as they occur.