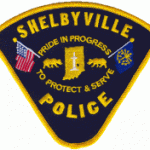 Shelbyville Police are looking for a man reported to have attempted to take a small child at a store
The Shelbyville Police Department reports that a mother was pushing her child in a stroller in the area of the Dollar General Store on Miller Avenue in the 10:00 pm hour Tuesday. She stopped to pick a toy up her child dropped. At the same time, a male ran up to the stroller and attempted to take the child. The mother was able to shove the suspect away and ran home with her child.

The male suspect never said anything.
The Shelbyville Police Department is providing a description of the suspect and asks that everyone in the area please watch out for anyone matching this description:
White male / with a dark tan
Early to mid 30's
5'10" to 6'
250 (fit not fat looking)
black hair with a trimmed approximately one inch full black beard
wearing gray shirt, khaki shorts (not cargo style), khaki shorts (not cargo style)
white ball cap with black hair sticking out of the back
black tennis shoes.