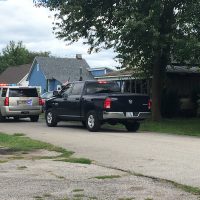 A call of shots fired brought law enforcement to Flat Rock Tuesday afternoon.
The Shelby County Sheriff's Department responded to a possible call of shots fired in the town.  Shelbyville Police SWAT members also responded from a training session they were conducting nearby.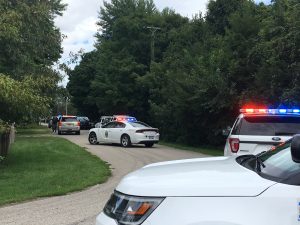 While units were en route they were notified that a homeowner had chased a white male that he observed come out of his house.
The suspect ran to the south and southeast of the original area to a farm lot, where he was ultimately apprehended by deputies.  Cory Sowers, 29, was arrested for burglary, robbery, and warrants out of Marion County.
During the investigation members of the Sheriff's Department located a shell casing in the area where Sowers had been.   Witnesses at a home on Bartholomew Street, around the corner from the initial incident, told GIANT fm News that they saw the suspect fire his gun while being chased by the homeowner.  Another resident a few streets over told Giant FM News that the suspect was in her home as well.  At first look, nothing appeared to have been taken from that site.
The sheriff's department is still investigating this incident.