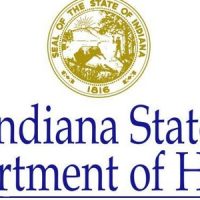 Upon receiving word that the state of Indiana was awarded a two-year grant of $18.1 million per year from the U.S. Department of Health and Human Services Substance Abuse and Mental Health Services Administration for opioid treatment services, Indiana Family and Social Services Administration Secretary Jennifer Walthall, M.D., M.P.H., issued this statement:
"These funds are crucial as we continue bolstering our evidence-based prevention, treatment and recovery services, expand access to recovery housing and medication-assisted treatment, and work to reduce the stigma around substance use disorder. We are grateful for the support the U.S. Department of Health and Human Services is providing Indiana as we continue to attack the drug crisis. These resources will enable us to help more Hoosiers avoid and recover from substance use disorder."
Additionally, the Indiana State Department of Health has been awarded a nearly $3.5 million grant from the Centers for Disease Control and Prevention to advance the understanding of the opioid epidemic and to scale up prevention and response activities as part of the CDC's Public Health Crisis Response. ISDH will use the one-year grant, which runs until Aug. 31, 2019, for a variety of activities to improve surveillance and data collection, increase awareness of the opioid epidemic, analyze drugs involved in overdoses and support local health departments engaged in harm reduction efforts.
"The opioid epidemic is an all-hands-on-deck effort, and these funds will enable us to better understand its impact on Hoosiers and give communities the information and tools they need to combat this public health crisis," said State Health Commissioner Kris Box, M.D., FACOG.