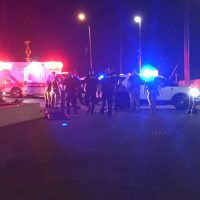 A late night suicide attempt ended with the victim safely taken away by medics and law enforcement.
A male tried hang himself from the Harrison Street railroad bridge in Shelbyville. The attempt failed and he fell into the river below.
Members of the Shelbyville Fire Department walked in and retrieved the male.  He was walked up the bank safely.