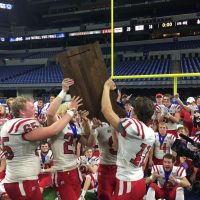 The top-ranked team in 5A football made it official with a victory in the state championship game.  The New Palestine Dragons defeated Decatur Central 28-14 at Lucas Oil Stadium.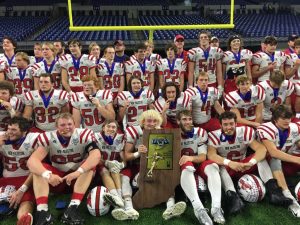 Charlie Spegal, now within 400 yards of becoming Indiana's all-time leading rusher, spoke with GIANT fm Sports.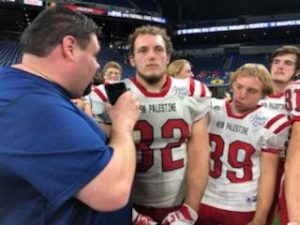 Zach Neligh
Kyle Ralph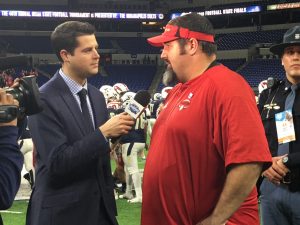 The Dragons' Luke Ely was named the Eskew Mental Attitude Award winner.