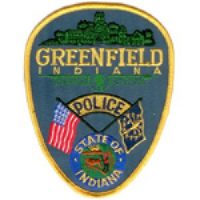 Greenfield Police are investigating a crash into a home and car vandalism.
About 10: 00 pm Monday officers responded to a residence in the 1100 block of West 7th Street.  Two people were reported running from a crashed vehicle.  Damage to the residence was estimated at $50, 000.
The owners of the vehicle were later located in the 100 block of Polk Avenue.
Minutes later a fire call involving a vehicle was reported about a block away in the 400 block of Winfield Street.
The calls were tied together when officers were informed that the vehicle that crashed into the home had been seen speeding from the fire scene.  Investigators determined the vehicle fire was intentionally set and are trying to identify the persons fleeing from the car-house crash scene.
Fire damage to the 2005 Chevrolet Equinoz was estimated at $1, 000.  A second vehicle, a 2001 Chevrolet Monte Carlo, at the Winfield Street address, had its tired slashed.
Anyone with any information is asked to call Greenfield Police Detective Ross Yoder at 317-325-1287.