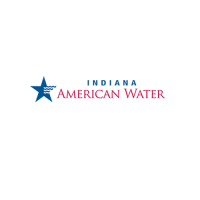 Approximately 350 customers were affected by a water main break Monday morning on Shelbyville's north side.
Indiana American Water was on the scene just north of 1203 North Michigan Road Monday morning for repairs.  Due to the water main break and resulting repairs, customers in the are of Michigan Road, north of Boggstown Rd and SR 9 north of Knauf Drive and the entire North distribution system in Shelbyville will experience a temporary interruption to their water service.
Once repairs are made and water service is restored, customers in the affected area should bring their water to a rolling boil for three (3) minutes before using water for drinking or cooking. Water is OK for bathing, washing and other common uses.

This boil advisory is being issued in accordance with Indiana regulations. Anytime water pressure drops below 20 pounds per square inch in any part of a community's distribution system, a boil advisory must be issued as a precaution to protect customers.
This boil advisory is expected to be in effect for approximately 24 hours (approx 11:00 am Tuesday).
Customers may call the customer service center at 1.800.492.8373 for more information.