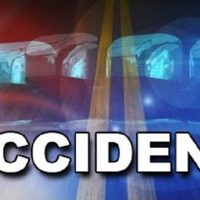 An early morning crash on I-70 sent one adult to the hospital in Richmond and a four year old to Riley Children's Hospital in Indianapolis. Units were called to I-70 east bound in the area of the 133 mile marker, east of the New Lisbon exit, just before 6:30 a.m. this morning for a report of a two vehicle crash with a child ejection.
Master Trooper Aaron Edwards arrived to find a four door Chrysler in the roadway and a Toyota SUV in the median. His preliminary investigation showed that the driver of the eastbound Chrysler, Jerry Hinton, 29, of Evanston, Illinois, lost control of his car while changing from the left lane to the right lane. The car went into a spin hitting the guardrail off the south side of the road twice before coming to rest in the roadway.
The driver, in checking on his four year old back seat passenger, had just unbuckled him from his restraint when an eastbound Toyota SUV driven by Patrick Skelly, 61, of Indianapolis, then struck the Chrysler causing it to spin again in the roadway, this time ejecting the four year old back seat passenger out into the ditch on the south side of the road. Four year old Malachai Hinton was transported to Riley Children's Hospital in Indianapolis by medical helicopter with non-life threatening injuries.
A front seat passenger in the Chrysler, Shonnon Hinton, age 26, was taken to Reid Health Hospital in Richmond with a leg injury. Neither driver was injured.  The crash had I-70 east bound restricted to one lane for nearly two hours causing a several mile back up at times. Trooper Edwards was assisted in his investigation by several troopers from the Pendleton District, as well as the Henry County Sheriff's Department.