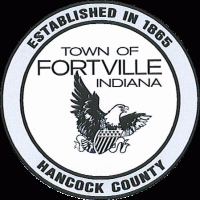 For towns and cities, growth is a great thing.
With the growth comes higher taxbases, more residents and amenities and decisions.
Such is the case for the town of Fortville, who has experienced huge amounts of growth recently, and as a result, are faced with a daunting decision.
According to Adam Zaklikowski, Fortville Planning Administrator, town officials are examining whether to leave the Hancock County Area Plan Commission and create its own plan commission and board of zoning appeals. Zaklikowski admits such a move would give Fortville all control on decisions facing the town. Currently, Hancock County planners examine and decide on all zoning and building permit decisions for Fortville.
Zaklikowski admits it would be a lengthy process and one that begins by examining the costs associated with having its own Plan Commission and Board of Zoning Appeals.
Recently, Fortville has noticed significant growth across the county line in Hamilton County and developers now have their eyes set on Fortville. Zaklikowski said it is the town's desire that any future development would incorporate Fortville's history. In 2018, Fortville saw 70 new building permits and there are several housing additions planned for the immediate future.
Should the town Council decide to form its own Plan Commission and Board of Zoning Appeals, they will have to inform Hancock County officials 18 months before departing.