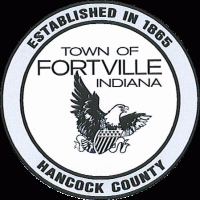 In recent years, Fortville has experienced unprecedented growth.  And with that growth has come the issue of easement encroachment.
As a result, the Fortville Town Council unanimously approved an ordinance aimed at helping with the issue Monday night at the first council meeting of 2019.
Town council president Michael Frischkorn said the town had an issue of homeowners wanting to put up a fence only to realize they were encroaching on an easement.
Under the agreement, a landowner must pay a
$40
 fee if encroaching on an easement. In addition, fencing must not impede surface drainage and must be installed a minimum of three inches off the ground and a post or patio cannot obstruct any drainage.